Make a Difference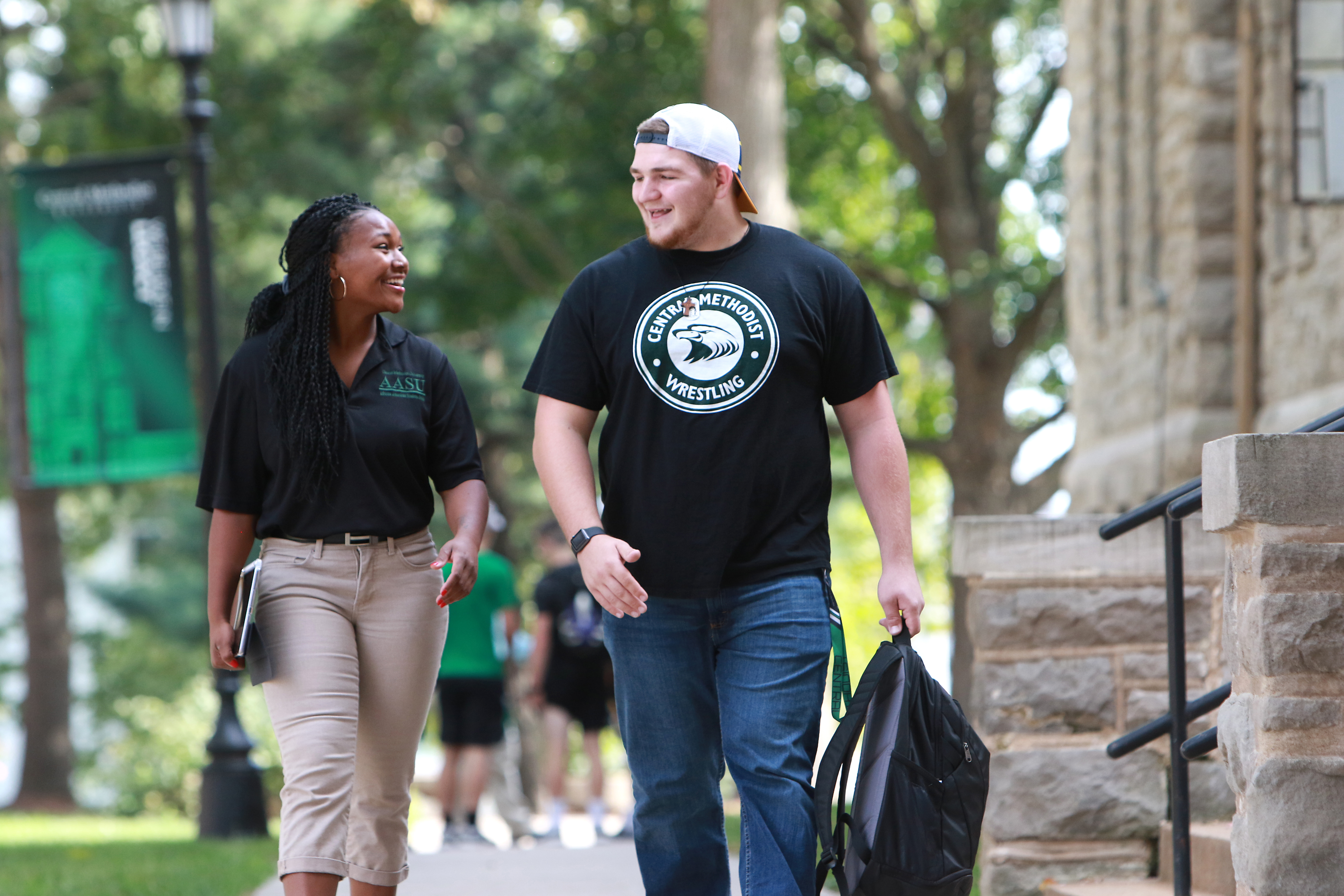 The opportunities for you to support Central are endless. Each year students, faculty and staff identify specific needs to be met by our generous donors. Scholarships are always a priority, as they help to ensure that the door to education is open for anyone who wishes to seek it, but there are many areas on campus where you can leave your mark and advance the mission of Central. You make a difference by supporting the Central area(s) you feel most passionate about, and helping to change the lives of our students, our community, and the world.
When you give a gift to Central, you're giving a vote a confidence to our students, and are actively supporting generations of Eagles and their dreams.
Make a gift online:
Make a gift by check:
Advancement and Alumni Relations, 411 Central Methodist Square, Fayette, MO 65248
Make a gift over the phone:
Make a gift through stock transfer:
Ask your broker to transfer [#] shares of [stock] to Schwab Institutional, DTC ID #0164, code 40, account #SL2184-8308. CMU's Federal Tax ID is 43-0654854.
Make a gift through IRA Transfer:
If you are 70.5 or older ask your IRA administrator to direct your annual required minimum distribution (RMD) to Central. While you will not receive an income tax deduction, you will not pay taxes on any distributions (up to $100,000) to CMU.
Make an estate gift:
2023 Honor Roll of Donors
We are excited to honor and thank all who contributed to Central between July 1, 2022 and June 30, 2023. Our team has made every effort to be accurate; however, in case of an error or omission, we apologize and would appreciate knowing. Please contact us via at phone 660-248-6232 or email at advance@centralmethodist.edu.
View the 2023 Honor Roll of Donors