The History of Central
Fayette has long been an area of education. The first school appeared in 1823 followed by the Fayette Academy in 1825. Howard College was approved by the Fayette community in 1835 but floundered after Fayette's bid to be the location of the University of Missouri was passed up in favor of Columbia for monetary reasons. After it was sold, the Howard College building was deeded to the Methodist Episcopal Church, South in 1847 by Capt. William Swinney. After the changing of hands, Howard High School was established and later evolved into both Howard Female College and Central College.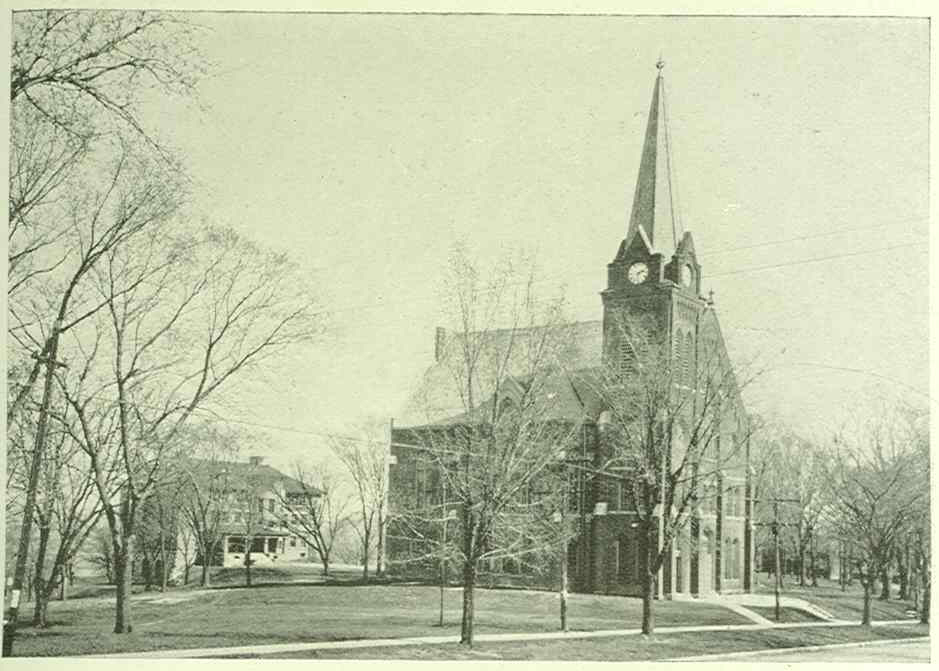 On April 13, 1853, Central College was founded by Nathan Scarritt and David Rice McAnally. The University was chartered on March 15, 1855, and the first classes were held September 18, 1857, with one building on one acre of ground, 144 students, and 3 faculty members.
Central College was to be the only Methodist Episcopal Church South supported college in the state of Missouri and efforts to unify the educational interests of the church led to the absorption of Howard-Payne College by Central College in 1922. This merger was quickly followed by the concentration of all educational interests of the church in Missouri. Following this plan, the Central College for Women at Lexington, Scarritt-Morrisville College at Morrisville, and Marvin College at Fredericktown were closed in 1924-25, and Central College acquired their assets.
In 1939, with the merger of the Methodist Episcopal Church, the Methodist Episcopal Church South, and the Methodist Protestant Church, Central College was designated as the one undergraduate educational institution in Missouri for what later became the United Methodist Church. In 1961, the Board of Curators changed the College's name from Central College to Central Methodist College.
In 1989, Central Methodist College, in cooperation with Mineral Area College in Park Hills, Missouri, began baccalaureate degree completion programs which afford opportunities for citizens of that region, who have completed their AA degree (or who have 60 hours of college credit), to earn a bachelor's degree. In 1994, Central Methodist College, in cooperation with East Central College in Union, Missouri, began baccalaureate degree completion programs at ECC so that citizens of that region could earn a bachelor's degree. In 1996 the College began offering the Master of Education degree on all three campuses. Since that time, CMU has established partnerships with Crowder College, Jefferson College, Linn State Technical College, Moberly Area Community College, North Central Missouri College, Ozarks Technical Community College, St. Charles Community College, State Fair Community College (SFCC), Three Rivers College (TRC), and other corporate partners. CMU has articulation agreements with every public community college in Missouri.
In May 2004, the Board of Trustees voted to change the name of the institution to Central Methodist University. This name change recognized the growth in graduate and extended studies programs and more appropriately describes the Central Methodist University of the 21st century.