Fall 2018 Talon Magazine Has Arrived
Central Methodist Magazine Features Campus And Alumni News
December 17, 2018
By MAGGIE GEBHARDT / mgebhardt@centralmethodist.edu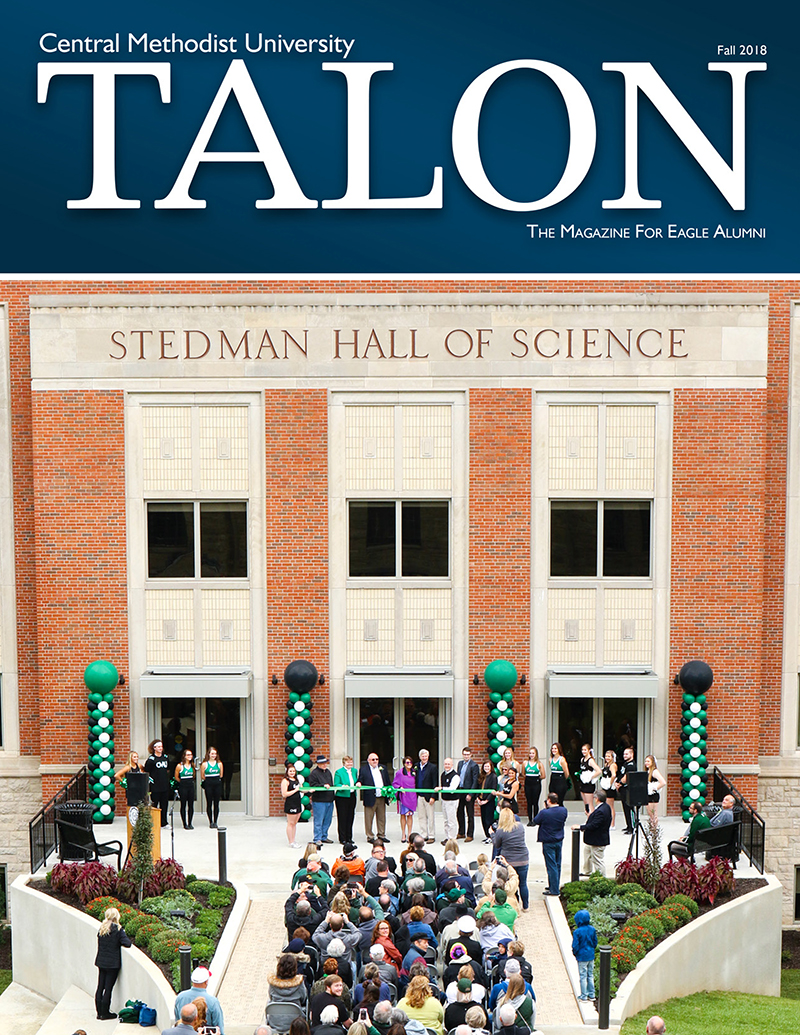 Central Methodist University's magazine for Eagle alumni, Talon Magazine, is now available in both digital and print copy.
The Fall 2018 edition highlights alumni success stories, Homecoming, the new Stedman Hall of Science, and a variety of campus and alumni news.
A digital copy of the magazine is available for viewing, and print copies have been mailed to alumni.

For questions or requests, contact CMU's Advancement and Alumni Relations Department at 660-248-6232 or advance@centralmethodist.edu.