A Sunday Soirée: Can't Help Singing
Light Opera Presents Surprise Production
May 2, 2018
By CATHY THOGMORTON / cthogmor@centralmethodist.edu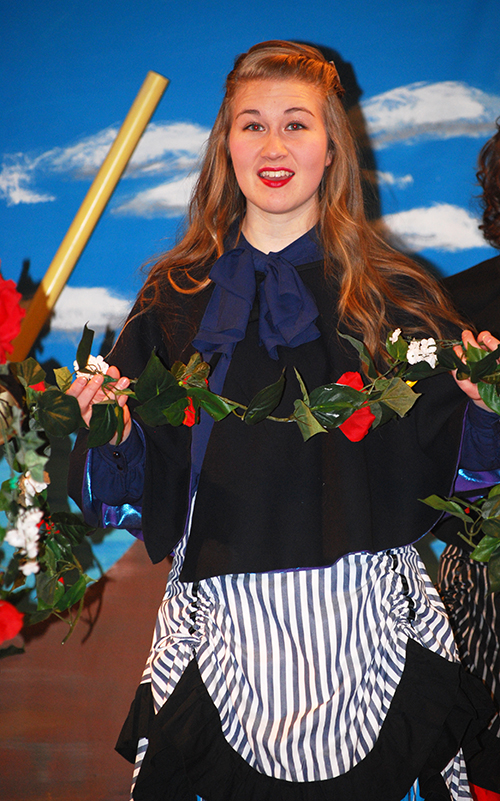 The annual Summer Light Opera of Central Methodist University is presenting a different but delightful program this year, called "A Sunday Soirée: Can't Help Singing."
The performance is at 7 p.m. Sunday, May 27, in the Kountz Recital Hall in the Swinney Conservatory of Music on the Fayette CMU campus. The cost is $7 for general admission and $5 for senior citizens, CMU faculty and staff.
The program will comprise only four performers, but four of Central's best former and current students, accompanied by Dr. Barb Berwin, CMU professor of music, and semi-staged and directed by Dr. Susan Quigley-Duggan, CMU professor of voice and opera.
"A Sunday Soirée: Can't Help Singing" will feature pianist and vocalist alumnus Levi Gerke '16, vocalist alumna Lacey Eaton Gladden '11, recent music graduate Kay Wilken Neas '17, and CMU student Keaton Denney, a sophomore music education major from Cole Camp.
These four outstanding performers promise an evening of well-loved songs by Kern, Berlin, Gershwin, Rodgers and Hammerstein, Gilbert and Sullivan, Mozart, and others.
Reservations may be made in advance by calling 660-248-6317.