Students Receive Honors Program Recognition
Work Included Theses In Their Specialties
May 31, 2018
By CATHY THOGMORTON / cthogmor@centralmethodist.edu
Four of Central Methodist University's recent graduates stood out above the rest of the diploma recipients. The four young ladies pushed themselves in their courses of study to be honored for their special work, including a thesis on some aspect of their research.
The students are Amelia Ebbesmeyer from Armstrong, Allison Hines from Columbia, Erin Enke from Brione, Calif., and Miranda Dahman from Harrisonville.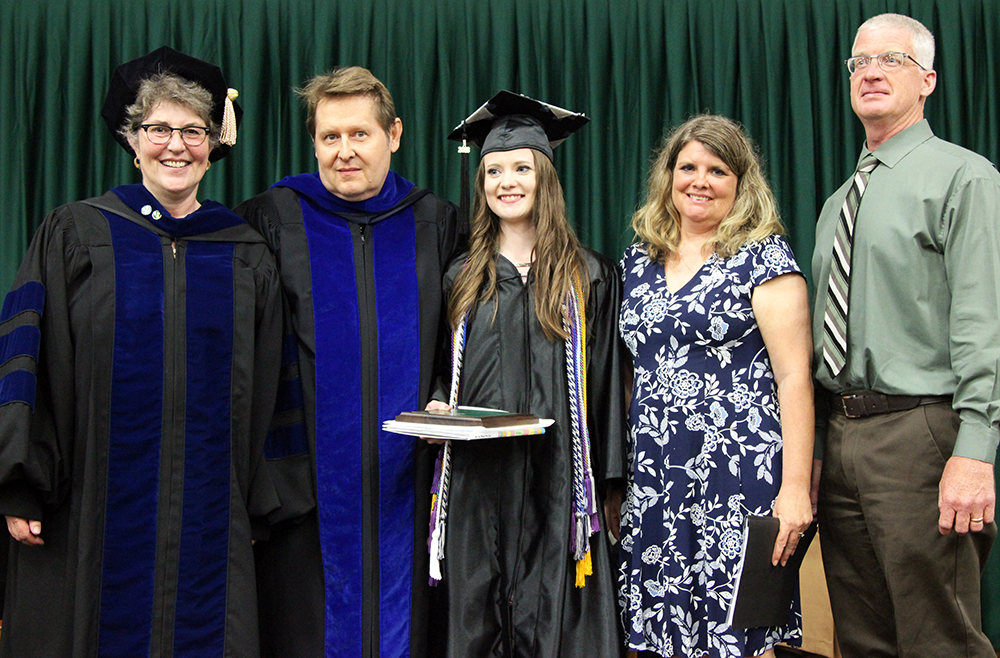 Ebbesmeyer earned a Bachelor of Science in Psychology and Education. Her Honor's Thesis was "Why Technology is Not Used to its Fullest Potential in Classroom Settings." Her thesis adviser was Dr. Elizabeth Gold, CMU associate professor of psychology.
Ebbesmeyer was a member of Psi Chi, the international honor society for psychology; Kappa Delta Pi, honorary education organization; and the civic engagement program of the Center for Faith and Service. She will attend Ball State this fall to pursue her Educational Specialist degree in school psychology and work toward becoming a board Certified behavior analyst.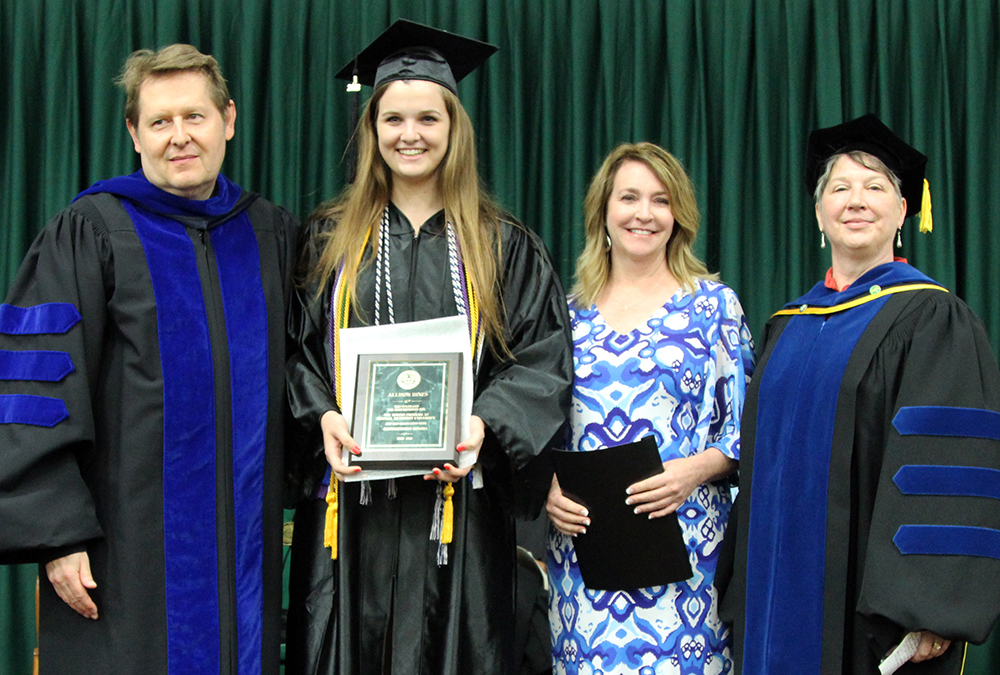 Hines earned her Bachelor of Psychology degree. Her Honor's Thesis was "The Effects of Stereotype Disconfirming Information on Attitudes Towards an African-American Male." Her thesis adviser was Dr. Jackie Anson, CMU assistant professor of psychology.
For her project, Hines not only wrote a full literature describing the process of stereotyping, but according to Dr. Anson, she also designed an original research study for which she created materials and questionnaires, collected and analyzed data, and reported her research results.
Hines was a 4.0 GPA student-athlete who was active in women's varsity basketball and volleyball, student government, Alpha Chi National Honorary organization, Pi Gamma Mu honorary social science organization, and Psi Chi.
Enke earned her Bachelor of Science in Biology, where her adviser was Greg Thurmon, CMU associate professor of biology. Her Honor's Thesis was "The Effectiveness of Zinc Ascorbate Dental Gel on the Oral Hygiene in Canines."
Enke came to CMU from Alhambra High School in Martinez, Calif. In addition to being part of the CMU softball team, she also belonged to the national chemistry honor organization Gamma Sigma Epsilon.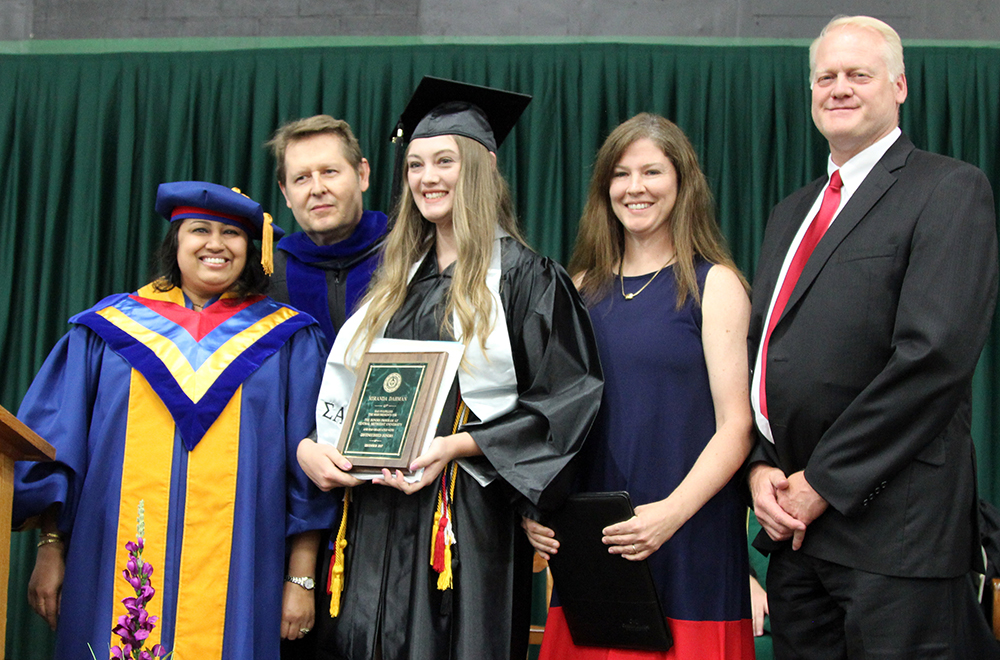 Dahman earned her Bachelor of Arts in both English and History. The daughter of Civil War re-enactors, she brought a great deal of knowledge into classes with her. Her Honor's Thesis was "Negotiating Gender Identities During the Civil War: Belle Boyd and Sarah Wakeman." Her advisers were Dr. Richard Bradley, CMU professor of history and director of the Honors Program, and Dr. Kavita Hatwalkar, associate professor of English.
Dahman assisted Dr. Robert Wiegers in the Stephens Museum in T. Berry Smith Hall, belonged to Sigma Tau Delta, the international English organization, and has been active in the CMU English Department publication, Inscape, including winning awards this year for her poem "Stress" and her 10-minute play "Clue."