CMU Students Present At ACS National Meeting In Orlando
Event Featured Presentations On New Scientific Discoveries
April 5, 2019
By MAGGIE GEBHARDT / mgebhardt@centralmethodist.edu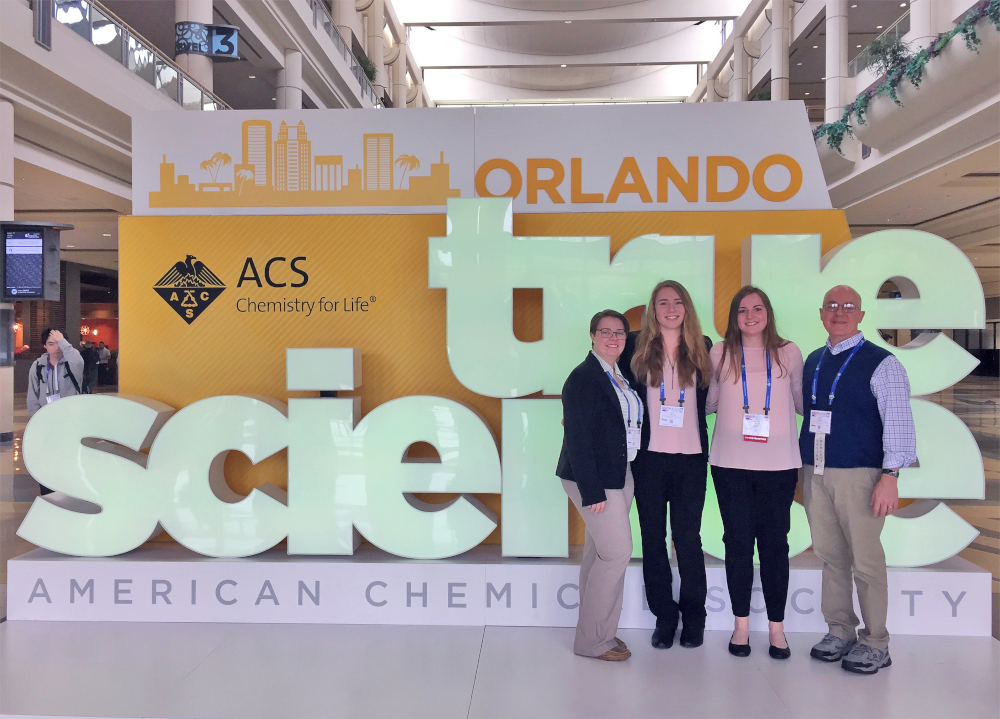 Three Central Methodist University students recently attended the American Chemical Society's (ACS) National Meeting and Exposition in Orlando, Fla., where they took part in thousands of presentations on new discoveries in science.
The students representing Central Methodist were Emily Angell, a senior chemistry major from Centralia; Kylie Limback, a senior biology major from Waverly; and Miranda Weigand, a senior chemistry and mathematics double major from Weatherby.
During the event, Angell and Weigand gave presentations over their summer work at their REU (research experience for undergraduates) programs, according to Dr. Tiger Gordon, professor of chemistry at CMU.
Angell worked at Oak Ridge National Labs on mercury contaminated water ways near the national lab, and Weigand conducted research related to Diabetes.
"We had a great time and I couldn't be more proud of these young ladies," Gordon said. "They presented their REU programs and CMU in an extraordinary fashion."
According to Gordon, the CMU students were three of over 10,000 attendees at this particular meeting. The trip was made possible by a gift from Dr. Ralph Knowles to the chapter of Gamma Sigma Epsilon – National Chemistry Honor Society.
"My hope is to save those funds so we can go to the national meeting at least once every four years to allow chemistry students to experience this kind of atmosphere," he said.
Gordon also hopes to one day fund students and faculty to be able to remain on the Central Methodist campus for summer research opportunities, so they are able to present original research conducted in Fayette at the meetings.