Service Day A Success
Over 800 Volunteers Join To Benefit Community
April 9, 2018
By MAGGIE GEBHARDT / mgebhardt@centralmethodist.edu
A large number of volunteers, made up of Central Methodist University students, faculty, staff, and their families, joined together on Thursday, April 5 to take part in the University's annual Service Day.
In a combined effort, over 800 participants completed nearly 3,000 hours of service – carrying out projects in Fayette, Columbia, Boonville, Glasgow, and Harrisburg.
Volunteers weren't afraid to get their hands dirty. Central's soccer team and Psych Club joined a few fraternities and a sorority to work on various yard sites in Fayette. Other tasks included helping at the Columbia Food Bank and the Fayette Senior Center, painting handrails at Davis Field, picking up trash at the park in Glasgow, and cleaning debris from various roadways.
While some participants wrote letters and cards, and made pillow cases for children in hospitals, others washed fire trucks at the Fayette Firehouse. These examples are only a few of the many volunteer efforts that took place that day.
Classes at Central were called off to encourage maximum participation – making the spring-time tradition a huge success for the eleventh year.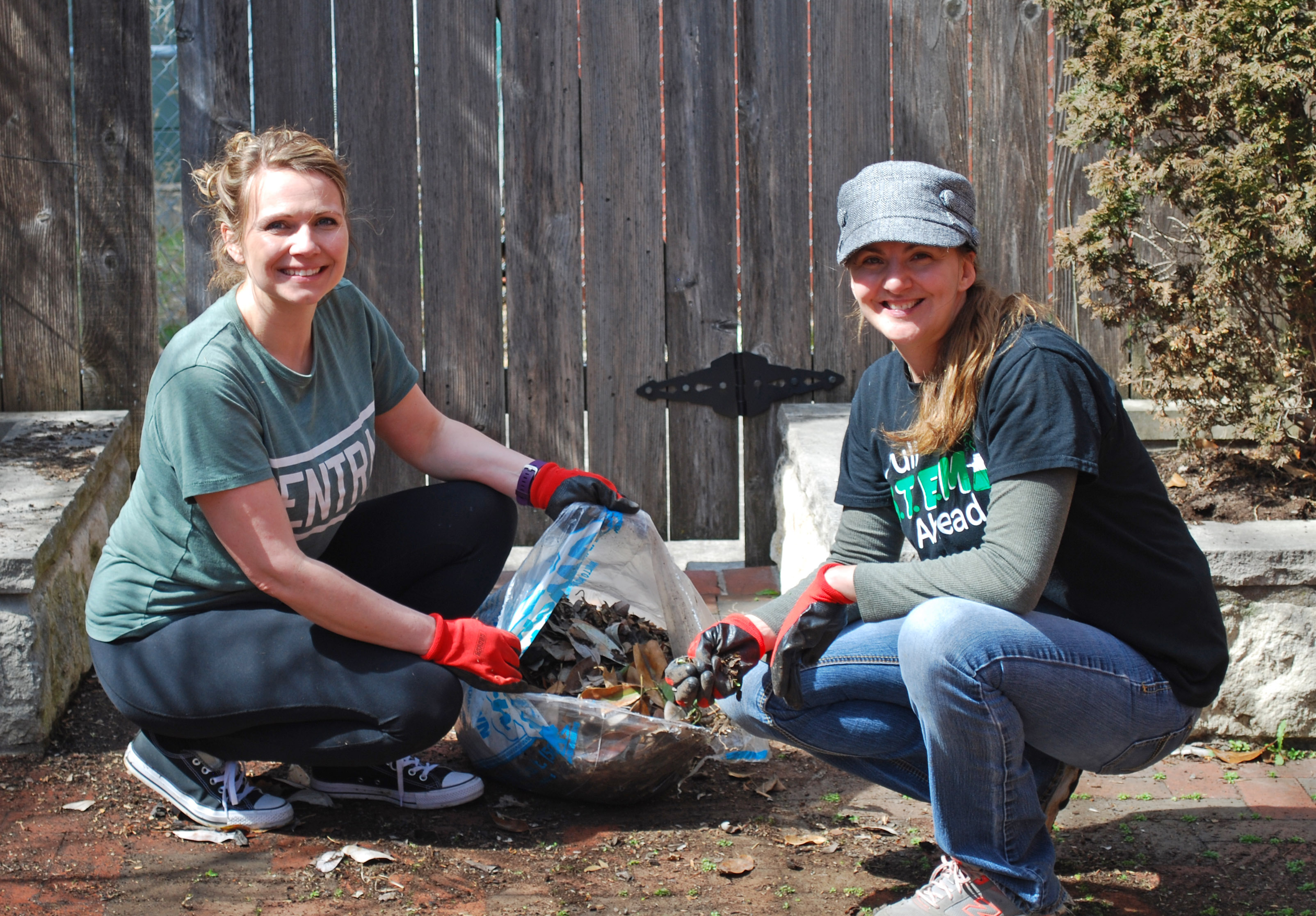 "We could not have been luckier with the beautiful weather God graced us with as we were able to conquer the tasks at hand," said Cassandra Nappier, CMU coordinator for civic engagement and student programming. "As I visited some of the sites, I was happy to see smiles and hear laughter. The day could not have gone any better."
Sponsoring the event were local businesses including Community Auto, Commercial Trust Co., Breadeaux Pizza, Exchange Bank, Fayette License Fee Office, Endless Options, Inc., The Upper Cut and HOCO Tan, Mateu Photo and tAno's Computer Services LLC, Peak Sport and Spine, and Frank Flaspohler, Attorney at Law.
To kick off the day, Fayette's Presiding Commissioner Sam Stroupe and Endless Options' Deb Miller spoke to volunteers during a Service Day opening ceremony.