Occupational Therapy Assistant Program ACOTE Accredited
Receives Accreditation For Seven Years
April 30, 2018
By MAGGIE GEBHARDT / mgebhardt@centralmethodist.edu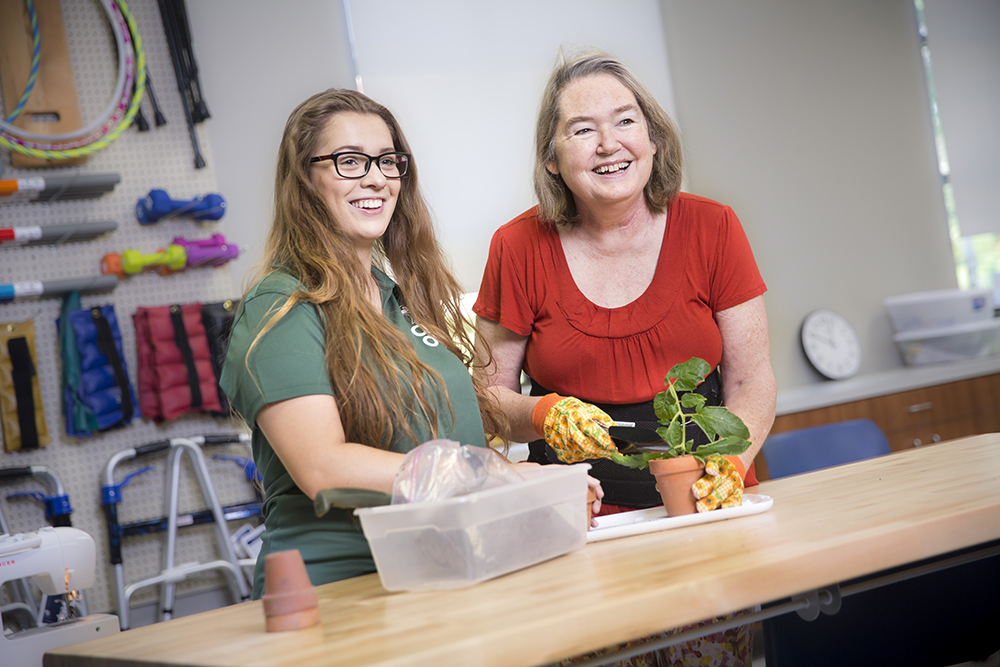 Central Methodist University is excited to announce its Occupational Therapy Assistant (OTA) Program has been granted a status of accreditation for a period of seven years through the Accreditation Council for Occupational Therapy Education (ACOTE).
In December, 2017, pre-accreditation status was granted, which meant Central's OTA Program had completed two of the three steps to receive full accreditation. At its meeting held April 21-22, 2018, ACOTE determined all standards were found to be compliant and voted to grant a status of full accreditation.
Now that the program is officially approved, graduates will be eligible to sit for the national certification examination for the occupational therapy assistant, administered by the National Board for Certification in Occupational Therapy (NBCOT). Once this exam is completed, the individual will be a Certified Occupational Therapy Assistant (COTA).
"This journey began in January of 2015, and it was challenging at times, but the reward is immeasurable," said Rebbecca Fenton, director of CMU's OTA Program. "It started as an idea and grew into a program everyone can be proud of. It was a team effort; everyone worked so hard and so diligently, and I am very proud."
Central's OTA Program prepares students to assist clients recovering from injury or disability in regaining life skills for independent living. An OTA is an educated and licensed clinician who works under the direction of an occupational therapist.