Annual Music Fest Just Around The Corner
Anticipating Nearly 3,000 Musicians In Fayette
February 15, 2019
By MAGGIE GEBHARDT / mgebhardt@centralmethodist.edu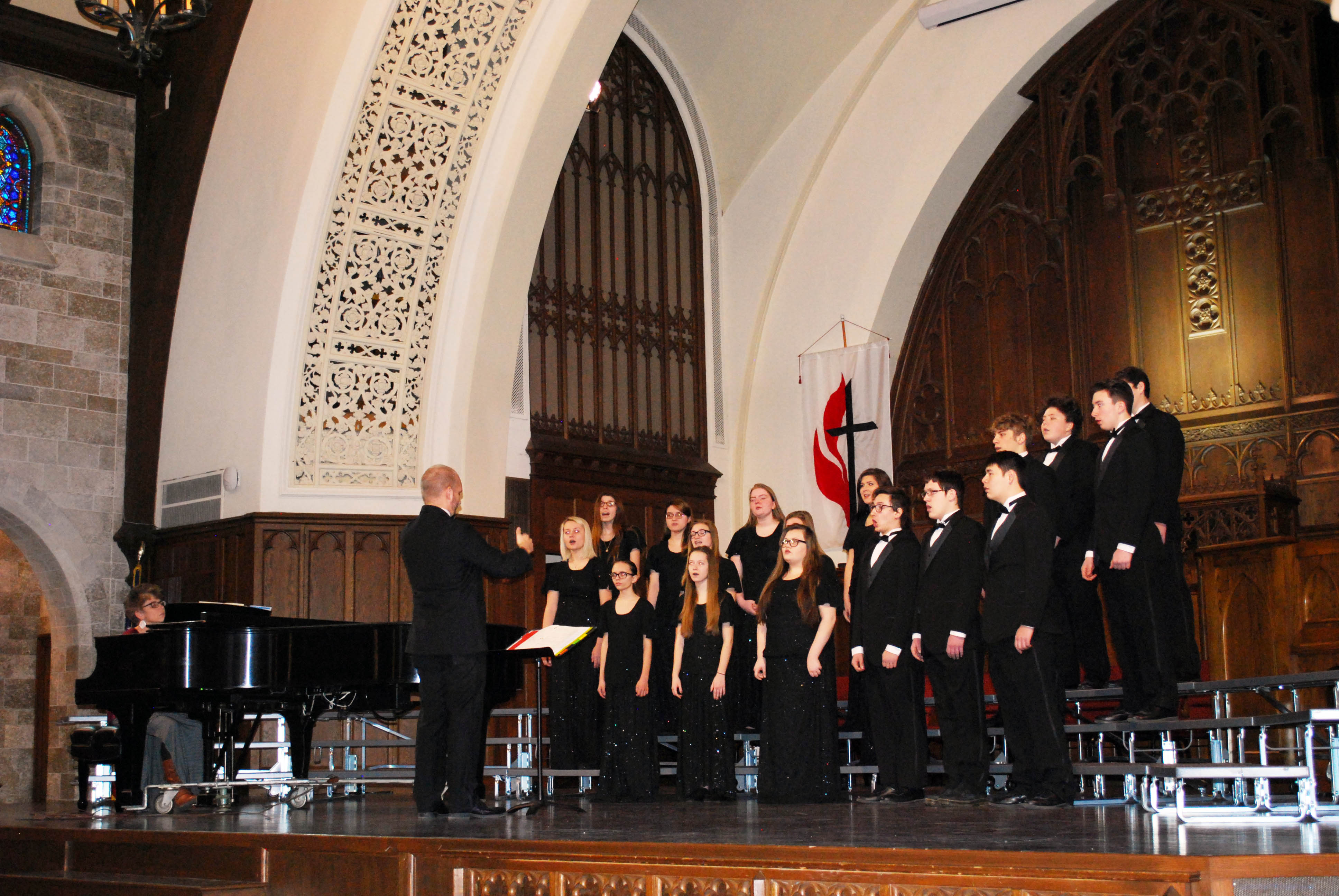 A tradition in the spring at Central Methodist University is its annual Music Fest, which draws thousands of area musicians to the Fayette campus.
This year's all-day event will be Friday, March 1.
Both vocal and instrumental students will perform in solos and ensembles throughout the event. Audiences are welcome at any performance and there is no admission fee, but no one can enter once a performance has begun.
Students from 60 schools will be on campus, with choirs performing in Linn Memorial United Methodist Church, and instrumental performances happening on the fourth floor of the Inman Student and Community Center. Smaller, more private performances also will be taking place at other areas on campus.
Each soloist or group is evaluated on a scale of I (top) though V. The festival is designed to help prepare individuals and groups for upcoming district and state competitions.
Schools participating include: Atlanta C-3, Berean Christian Academy, Beuker MS, Bevier, Blair Oaks MS, Blue Springs, Bourbon MS, Brunswick, Bunceton, California MS, Centralia (Chester B.), Christian Fellowship, Cole R-1, Columbia Independent, Eldon MS, Elsberry, Fatima, Fayette, Fayette MS, Fulton, Gentry, Hale R-1, Hallsville, Hartville R-2, Holy Rosary;
Kingsville, Lange MS, Linn MS, LSE MS, Macks Creek, Macon MS, Marceline, Maries R-1, Mark Twain, Mexico HS, Mexico MS, Moberly, New Franklin, Norborne, North Shelby HS, Our Lady of Lourdes, Paris, Pilot Grove, Renick, Russellville MS, Salisbury, Slater, Smithton;
South Calaway, Southern Boone, St. George, St. James, St. Joseph, St. Pius X, Sturgeon, Wellsville-Middletown, West MS, Westran HS, Westran MS, and Wright City.