Mann, Rumsey New Student Government Leaders
Driven To 'Leave A Positive And Lasting Impact On Campus'
April 25, 2018
By MAGGIE GEBHARDT / mgebhardt@centralmethodist.edu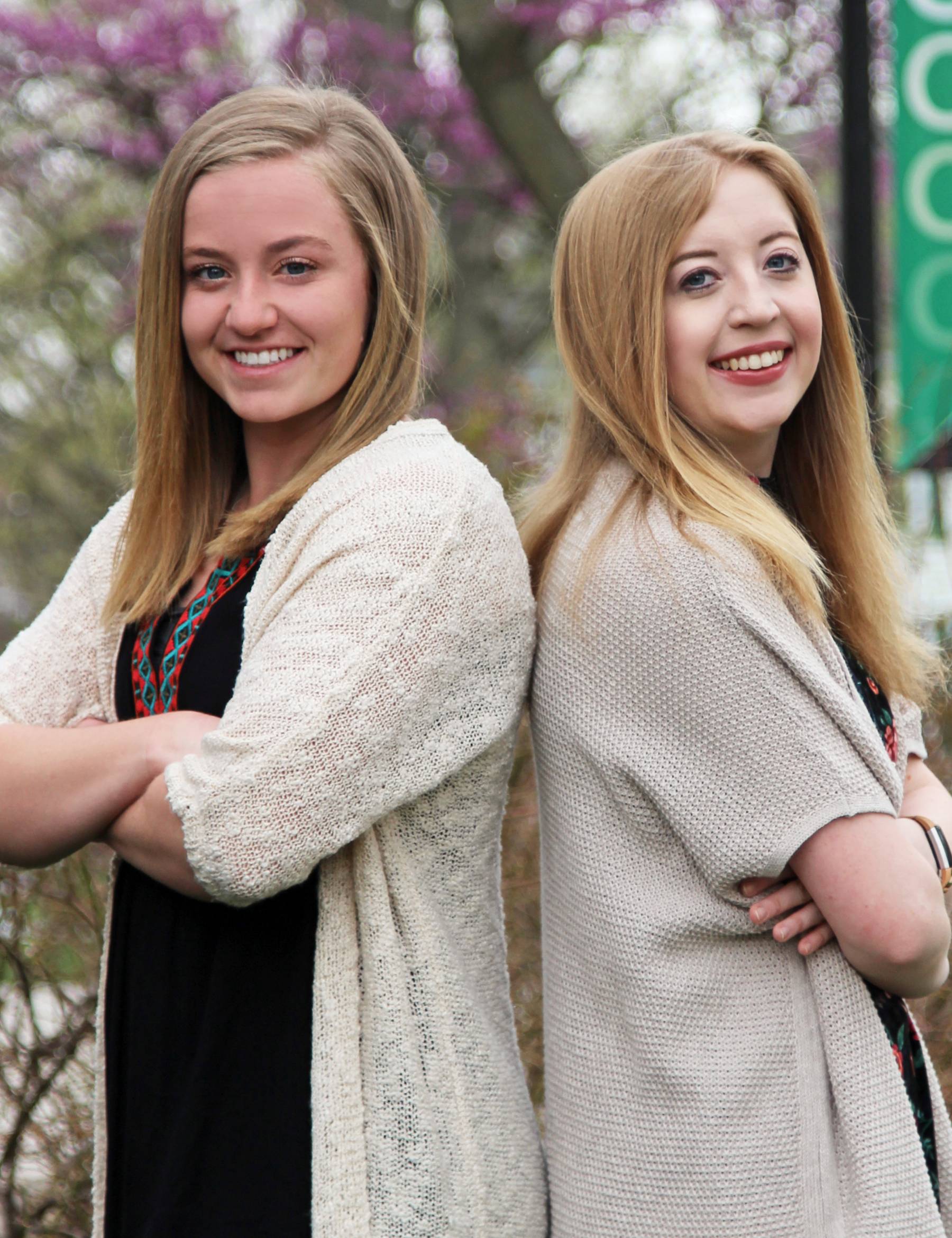 The students at Central Methodist University's Fayette campus have spoken, and a new Student Government Association (SGA) president and vice president have been elected for the 2018-19 academic year.

Lauren Mann, a junior political science major from Ashland, will take over as the new president, and Taylor Rumsey, a sophomore accounting major from Higginsville, will step up as vice president.

"I love having the opportunity to better our campus and encourage fellow students to enjoy attending Central Methodist even more," Mann said. "I want to make sure we do everything we can to improve our campus in the ways students and faculty see fit."

Both Mann and Rumsey are well-known at Central, and very active in various organizations.

Mann was a member of the Women's Soccer team from 2016-17, and has been involved with the National Society of Leadership and Success (NSLS), Pi Lambda Alpha, Sigma Pi Alpha, Civic Engagement, Pre-Law Program, and SGA.

Rumsey also has an impressive number of involvements. She is a member of the volleyball team, and has been involved with the Honors Program, NSLS, Alpha Lambda Delta, Kappa Beta Gamma, Delta Mu Delta, Omicron Delta Kappa, Enactus, Champions of Character, Volleyball Player Council, Pre-Law Program, and SGA.

"Being elected is important to me because it means I get to be at the foundation of figuring out where and when to spend our budget to bring the most joy and practical needs to our students," Rumsey said. "I hope to bring new, fixed assets to campus as we help our 2018-19 SGA leave a lasting impact on CMU."

Both Mann and Rumsey said in addition to creating a positive and lasting impact, they desire to increase SGA participation, and continue the legacy of their predecessors through their leadership roles.