Campus Shutting Down For Holiday Break
Closed December 19 Through January 1
December 10, 2018
By MAGGIE GEBHARDT / mgebhardt@centralmethodist.edu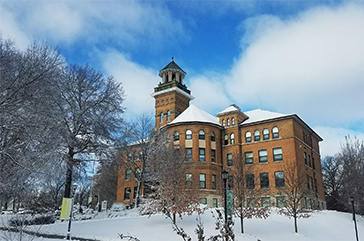 Central Methodist University's main campus in Fayette will be closed for the holidays beginning at the close of business on Tuesday, Dec. 18.

Offices will reopen at 8 a.m. on Wednesday, Jan. 2, 2019. Many departments will monitor email and voicemail during the break. Most of CMU's off-campus locations will follow a similar schedule.

For on-campus students, residence halls officially close Thursday, Dec. 13 at 5 p.m., and will reopen Sunday, Jan. 13 at noon. Classes will resume on Monday, Jan. 14.