Sunoo Lecture Welcomes All October 30
Marie Dennis To Deliver "Active Nonviolence: A Paradigm Shift To A More Peaceful World"
October 19, 2018
By MAGGIE GEBHARDT / mgebhardt@centralmethodist.edu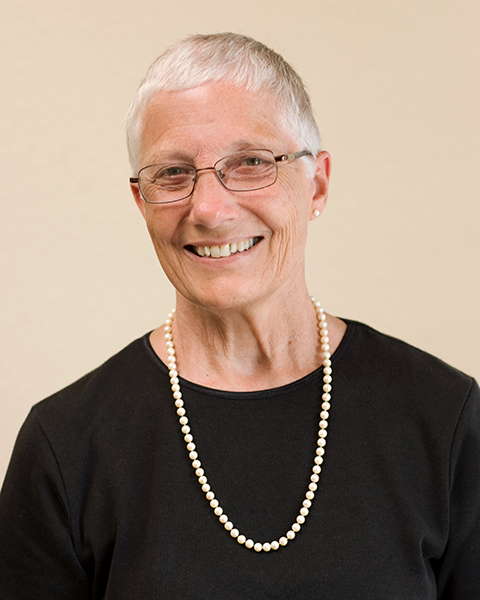 For the fourth year, Central Methodist University will host its annual Sunoo World Peace Lecture Series on Tuesday, Oct. 30 at CMU's main campus in Fayette.

Marie Dennis, co-president of Pax Christi International – the global Catholic peace movement – will present "Active Nonviolence: A Paradigm Shift To A More Peaceful World." The lecture will be held on the fourth floor of the Inman Student and Community Center. It begins at 7 p.m., and is free and open to the public.

Dennis has held her position with Pax Christi International since 2007 and now shares the role with Bishop Kevin Dowling from South Africa.

She worked for the Maryknoll Missioners from 1989 to 2012, which included 15 years as director of the Maryknoll Office for Global Concerns.

Dennis was one of the primary organizers of the April 2016 Conference of Nonviolence and Just Peace that was cosponsored by the Vatican's Pontifical Council for Justice and Peace, as well as Pax Christi International. The conference called on the Catholic Church to recommit to the centrality of gospel nonviolence, proposed the World Day of Peace 2017 Theme on nonviolence, and started the Catholic Nonviolence Initiative.

In 2016, Dennis received the Public Peace Prize and was named Person of the Year by the National Catholic Reporter. She has served on the national boards of the Alliance for Peacebuilding, JustFaith Ministries, Sojourners magazine, the Jublilee USA Network, and several other organizations.

Dennis is the author or co-author of seven books and editor of the Orbis Book, Choosing Peace: The Catholic Church Returns to Gospel Nonviolence.

Dennis received her master's degree in moral theology from Washington Theological Union and has honorary doctorates from Trinity Washington University and Alvernia University. She is a lay woman and a mother of six.

Central Methodist's Sunoo World Peace Lecture Series is held in honor of the late Dr. Harold Sunoo – former chair of the department of history, professor of political science, and distinguished professor of then-Central Methodist College.

Sunoo and his sons established the series to enhance the spirit of academic and professional excellence, ethical leadership, and social responsibility in the pursuit of peace throughout the world.