Family Day Set For Sept. 8
Families, Friends Of CMU Students Welcome For Campus Activities
August 29, 2018
By MAGGIE GEBHARDT / mgebhardt@centralmethodist.edu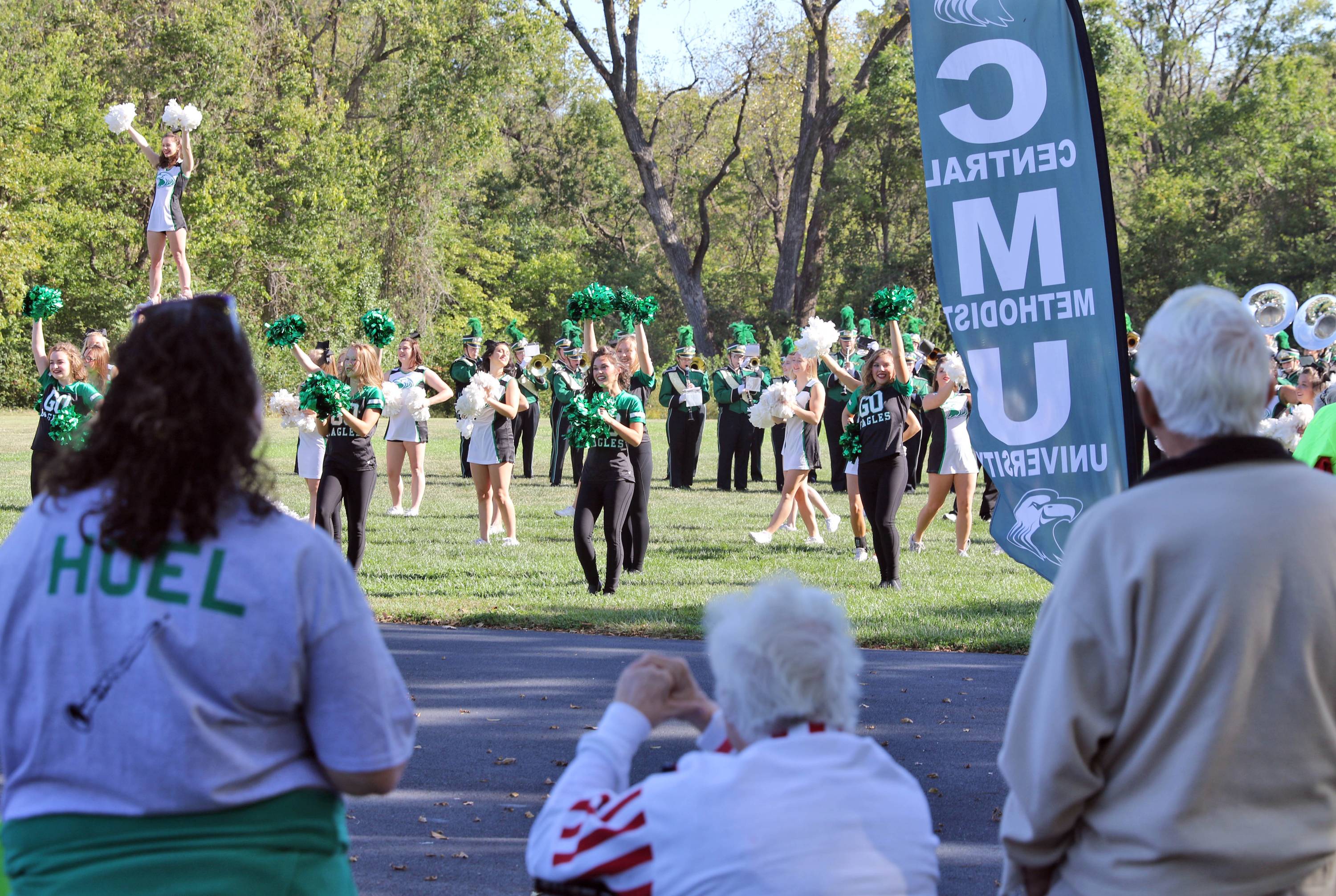 Central Methodist University's Family Day delivers an opportunity for families of Central students to visit, have some fun, and immerse themselves in the CMU experience.

The annual event takes place on Saturday, Sept. 8, and welcomes parents, siblings, and friends to Central's main campus in Fayette to get to know faculty, staff, and the ins and outs of campus.

Saturday will be full of activities starting at 10 a.m. This is the time the registration table opens outside of Inman Student and Community Center, where attendees can pick up gifts, as well as game-day and meal passes. The CMU Eagle Bookstore – loaded with Eagle attire and gear – opens at this time, as well.

All day, golf at the Fayette Golf Club (Hwy 4 & 240) is free for CMU families and students.

Brunch will be available from 11 a.m. to 12:30 p.m. in Bergsten Dining Hall, and payment can be made at the door.

All afternoon, "Funny T-Shirt Guy" will be in the Eyrie Café, and an Academic Fair will take place from 12:30 to 2:30 p.m. near Central's iconic Clock Tower. From 1 to 4 p.m., the Ashby-Hodge Gallery of American Art will be open.

A walking tour of historic Fayette begins at 1 p.m. with Dr. Robert Wiegers, noted CMU history professor. Those who would like to attend should meet on the T. Berry Smith Hall steps.

At 2 p.m., visitors will have opportunities to enjoy the musical talents of Sigma Alpha Iota, who will be singing on the steps of the Swinney Conservatory of Music, and Phi Mu Alpha, who will perform under the Clock Tower.

From 3:30 to 5:30 p.m., there will be a family picnic on Inman Plaza, and at approximately 5 p.m., the CMU Marching Eagles and Spirit Squad will kick off a pep rally there.


CMU Eagles Football vs. Peru State begins at 6 p.m., with a fireworks display at halftime.

For families who may arrive early or stay late, there will be a CMU Reserve Softball vs. State Fair Community College game at Cox Field on Friday evening, and several Reserve games on Sunday, including volleyball, baseball, soccer, and football.

There also will be a Sunday morning worship with Central's notable choir, Chorale, on Sunday at 10:30 a.m. in Linn Memorial United Methodist Church, with brunch available at 11 a.m. in the dining hall.

For more information and to register, visit the Family Day page.