Fayette Readies For 15th Annual Fair On The Square
New And Returning Central Methodist Students To Gather On Town Square
August 8, 2018
By CATHY THOGMORTON / cthogmor@centralmethodist.edu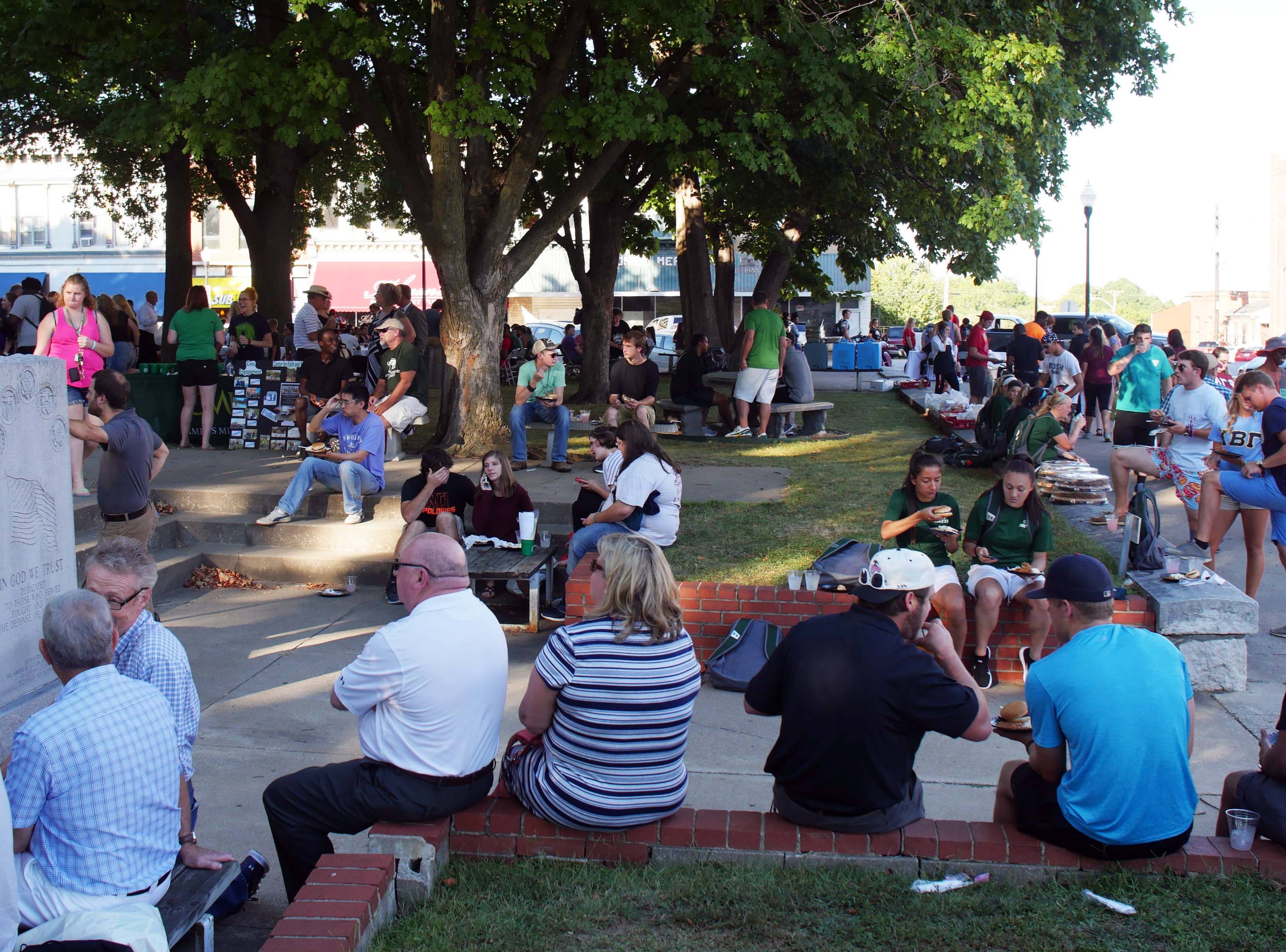 Another school year is about to commence and with it comes the 15th annual Central Methodist University Fair on the Square, set for 5-7 p.m. on Monday, Aug. 27.
Surrounding the Courthouse Square, the activities provided help students get to know other students, churches, merchants, and members of the community of Fayette. Classes will have begun August 20, so students will still be fresh and excited to explore their little corner of the world. They will have supper on the square, provided by CMU's Fresh Ideas, meet members of fraternities and sororities, listen to some music, and collect fun stuff.
Community connected groups in and around Fayette and Howard County are invited to bring a couple of tables and chairs, some brochures, and perhaps some giveaways, and get to know our full campus of new and returning students.
Mark Stone, CMU assistant dean of student engagement, requests groups that wish to set up tables to RSVP to him by Friday, Aug. 17. He can be contacted via phone at 660-248-6387 or by email.
Games and activities for children of all ages will be set up around the courthouse.