Eagle Select Huge Opportunity For College-Bound Students
Winner Will Receive Four-Year, Full-Tuition Scholarship
January 17, 2019
By MAGGIE GEBHARDT / mgebhardt@centralmethodist.edu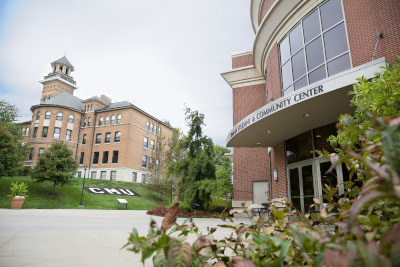 Each semester, Central Methodist University presents an incredible opportunity for high school students to compete for a chance at a four-year, full-tuition scholarship to CMU.

The Eagle Select Scholarship competition awards a scholarship valued close to $90,000 to one high school senior heading to college in the fall of 2019.
This spring's competition will take place on Tuesday, Feb. 5 from 10 a.m. to 3 p.m. in the Inman Student and Community Center's Jacobs Conference Center on the CMU campus.
All high school seniors with an ACT score of 26 or above, and a 3.5 cumulative grade point average are eligible to participate at no charge.
The Eagle Select competition tests participants' verbal, written, and mathematical skills. Business professional attire is recommended for competitors, though it's not required. Family members are welcome to attend, as well, and special programming for them will be offered during the contest.
To register, students should visit go.centralmethodist.edu/eagleselect. The registration deadline for the competition is Friday, Feb. 1.
For additional information, contact CMU's Admission Office at 660-248-6251 or admissions@centralmethodist.edu.