Out Of The Blue, A Miracle
Composer Dan Forrest writes song for CMU Chorale
September 14, 2017
by Cathy Thogmorton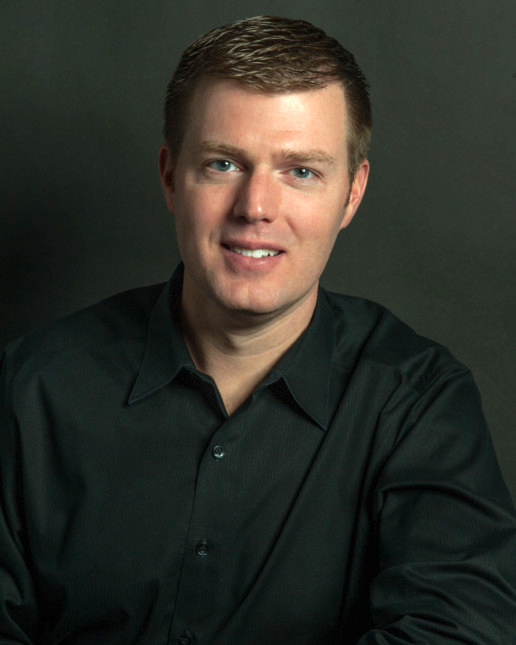 The Central Methodist University Chorale has announced the commissioning of a piece of music by one of today's most sought after young composers, Dan Forrest.

The Chorale will premiere the piece, called "Not Ashamed," at its fall concert on Sunday, Oct. 29 at the 4 p.m. Choir Concert at Linn Memorial United Methodist Church on the Fayette campus. The concert will also include a performance by the CMU Conservatory Singers.

The Chorale will perform the work at every concert during their fall tour. The music will not be released to the public until late December or the first of the year.

Dr. Claude Westfall, associate professor of music and director of Choral activities at CMU, explained how what he refers to as his "miracle" came about.

"I always follow up tour performances with thank you notes," he said. "I found Dan Forrest on Facebook and wrote that I wanted to thank him so much for his contribution to music in education and told him how much it meant to the kids."

CMU students often sing his music and had done so during last spring's tour performance at the National Cathedral in Washington, D. C., with an orchestra and additional choirs.

When Forrest responded, Westfall casually asked if he did commissions. He does; however, Forrest is booked solid for the next three years. The next day, Forrest called and offered Westfall a piece he had written that had not been promised to any group.

Westfall said, "This was just out of the blue, a miracle thing."

It was an unbelievable stroke of luck, and it gave Chorale students a chance to experience the process. "He's highly sought after by churches and university choirs," said Westfall. "He does a lot of hymn arrangements. They are very doable and beautiful, and the kids have fallen in love" with Forrest's work.

"Not Ashamed" is from an Isaac Watts (1709) text and arranged by Forrest. Every copy will include above the title "Commissioned for the Chorale at Central Methodist University, Fayette, Missouri, Dr. Claude R. Westfall, conductor." It will be available through Beckenhorst Press.


"It's a great legacy for the choir and myself," Westfall admitted, in this, his 41st year of teaching. He has taught at Central since 2008.

Dan Forrest was born in 1978 in Elmira, N.Y. "When I was really little," he said in an interview, "my mom would play little songs at the piano and teach me to hear the difference between major and minor chords."

He began piano lessons in fourth grade and by sixth grade he was his church's pianist. He always knew he wanted to be a musician because he loved it so much. "Music did something to me deep inside," he said, "and I was both enraptured by it and fascinated by it."

Forrest is inspired by great music, great texts, and great silence when his imagination can run free. He composes a variety of orchestra music, choral music, church pieces, secular pieces, extended concert pieces, and shorter anthems.

He earned his bachelor and master degrees in piano performance. He eventually began to get bored just playing the piano, so he began composing for voices. "It was when I got excited about choirs that I really started composing," he said.

He earned a doctoral degree from the University of Kansas in composition. Forrest currently is the department head of music and composition at Bob Jones University in South Carolina, and is a Fellow of Melodious Accord.

"I hope my style is defined by authenticity and integrity—that I believe the sacred texts I'm setting, and that I'm striving to write music that's original," Forrest said. "I rarely write more than an hour or two at a time and rarely more than two to three hours a day, if I'm really trying to be creative. Otherwise I 'force' ideas that aren't good."

Forrest's music has been described as "truly magical," "magnificent, very cleverly constructed sound sculpture," and "full of spine-tingling moments." His first publication came in 2001 and has since sold more than two million copies. His works are found in repertoires of nearly all choirs in the U.S. and abroad.

Among his numerous awards, he has been honored with the ASCAP's Morton Gould Young Composer's Award, the ACDA Raymond Brock Award, a Meet the Composer grant, and the ALCM Raabe Prize. His commissioned work has been premiered in major venues all over the world.

His best-known work is probably Requiem for the Living, although his 2016 piece Jubilate Deo is receiving similar acclaim.

He completed "Not Ashamed" in August and immediately got it to Westfall and The CMU Chorale to prepare for this fall's performance. The music is set for soprano, alto, tenor and bass with accompaniment of piano, violin, cello, and percussion.

"It's a miracle commission," Westfall decreed. "God opened a little door and pushed me through."