CMU Approved To Offer Master's In Athletic Training
Five-Year Option To Help Students Begin Their Careers
March 14, 2019
By SCOTT QUEEN / squeen@centralmethodist.edu

Central Methodist University has been approved by its accrediting body, the Higher Learning Commission, to offer a Master of Science degree in Athletic Training (MSAT).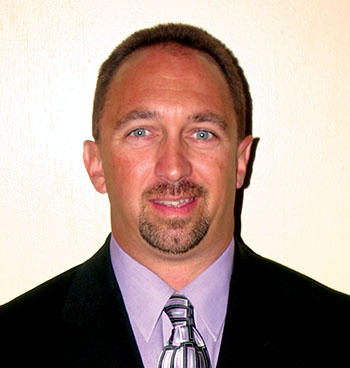 Associate Professor Wade Welton, CMU's director of Athletic Training, said recruitment to the program will begin immediately, and should attract interest by both high school students and those with a bachelor's degree.

For incoming freshmen, the MSAT at Central Methodist will offer an accelerated 3+2 program to allow master's degree completion in five years. Another option is for students who have a bachelor's degree of any kind to obtain their MSAT in two years.

"I'm proud of Wade and our AT faculty who have worked so very hard to put this together," said CMU Provost Rita Gulstad. "Ultimately, our students will be the biggest benefactors."
Welton said the accreditation was "a huge step for our program, allowing us to reinvest and build on our success."

The move to the master's level was largely driven by a decision by the National Athletic Trainer Association and the Council on Accreditation of Athletic Training Education to advance the degree and require member programs to cease admitting, enrolling or matriculating in their bachelor's programs by fall 2022.

Welton said many schools in the Midwest decided not to pursue the master's in athletic training, but the decision for Central is an evolution of the healthcare system's advances, coupled with CMU's commitment to remain a leader in athletic training education.