Chorale Performing Free Concert Before MMEA Conference
At Linn Memorial UMC On Fayette Campus January 21
January 3, 2019
By MAGGIE GEBHARDT / mgebhardt@centralmethodist.edu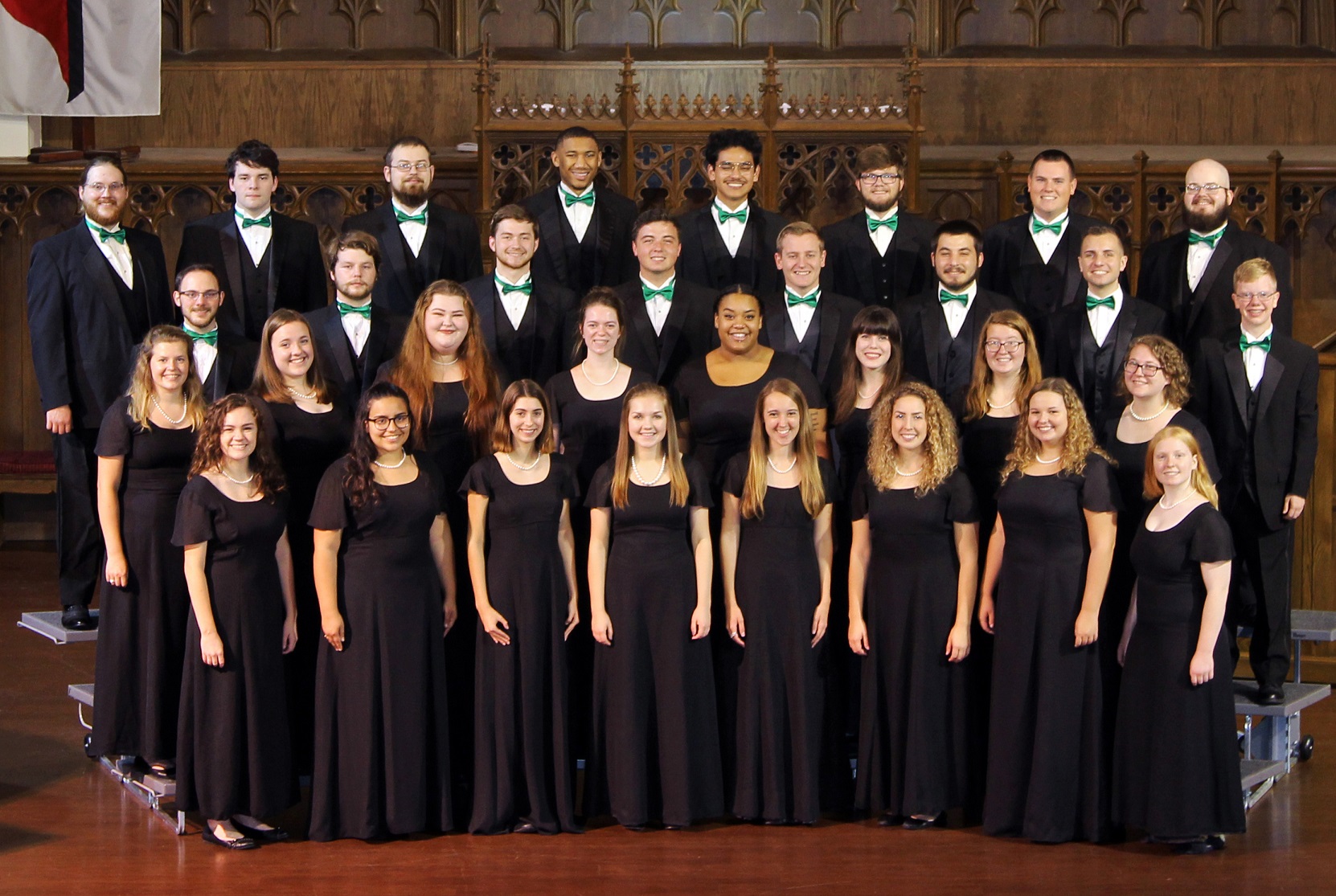 Last year, Central Methodist University's Chorale singing group and its fans felt great pride and accomplishment when they were invited to represent the University at the 81st annual Missouri Music Educators Association (MMEA) Workshop/Conference, "Appear and Inspire."

The group will head to Tan-Tar-A in Osage Beach January 23-26 for the big performance, but first, wanted to provide the local community a chance to hear their magical sound, since attendance at the Conference is limited.

The Chorale will perform a free, open-to-the-public concert on Monday, Jan. 21 at 7 p.m. in Linn Memorial United Methodist Church on CMU's main campus in Fayette. Everyone is encouraged to attend, as the group will unveil the songs they will soon perform during the MMEA Conference, according to Dr. Claude R. Westfall, director of choral activities and associate professor of music at CMU.

"For a choir, band, or orchestra, this is like a state title," Westfall said of the group's invitation to perform at MMEA. "It's an amazing accomplishment that CMU has been chosen for our sound when compared to bigger schools."

According to Westfall, Central Methodist competes against larger institutions such as UMKC College of Arts and Sciences in Kansas City, Webster University and Washington University, both in St. Louis, Missouri State University in Springfield, University of Missouri in Columbia, and others.
Their application was one of nearly 200 submitted for the opportunity to perform.

"What makes me so proud of the Chorale is their individual special traits – each and every student loves to perform. They each sing every day from their hearts," Westfall said.

Two Central Methodist alumni also will be representing the University at the MMEA Conference as directors of ensembles from Missouri high schools invited to perform. Dustin McKinney ('08) will be directing the Kearney High School Chamber Choir, and Chuck Moore ('91) will direct the Sullivan High School Symphonic Band.