Career Expo Offering Big Opportunities
Both Students And Employers Invited On February 28
February 11, 2019
By MAGGIE GEBHARDT / mgebhardt@centralmethodist.edu

It's once again that time of year for students interested in future career opportunities to dress up, polish their resumes, and network with employers at the Central Methodist University campus.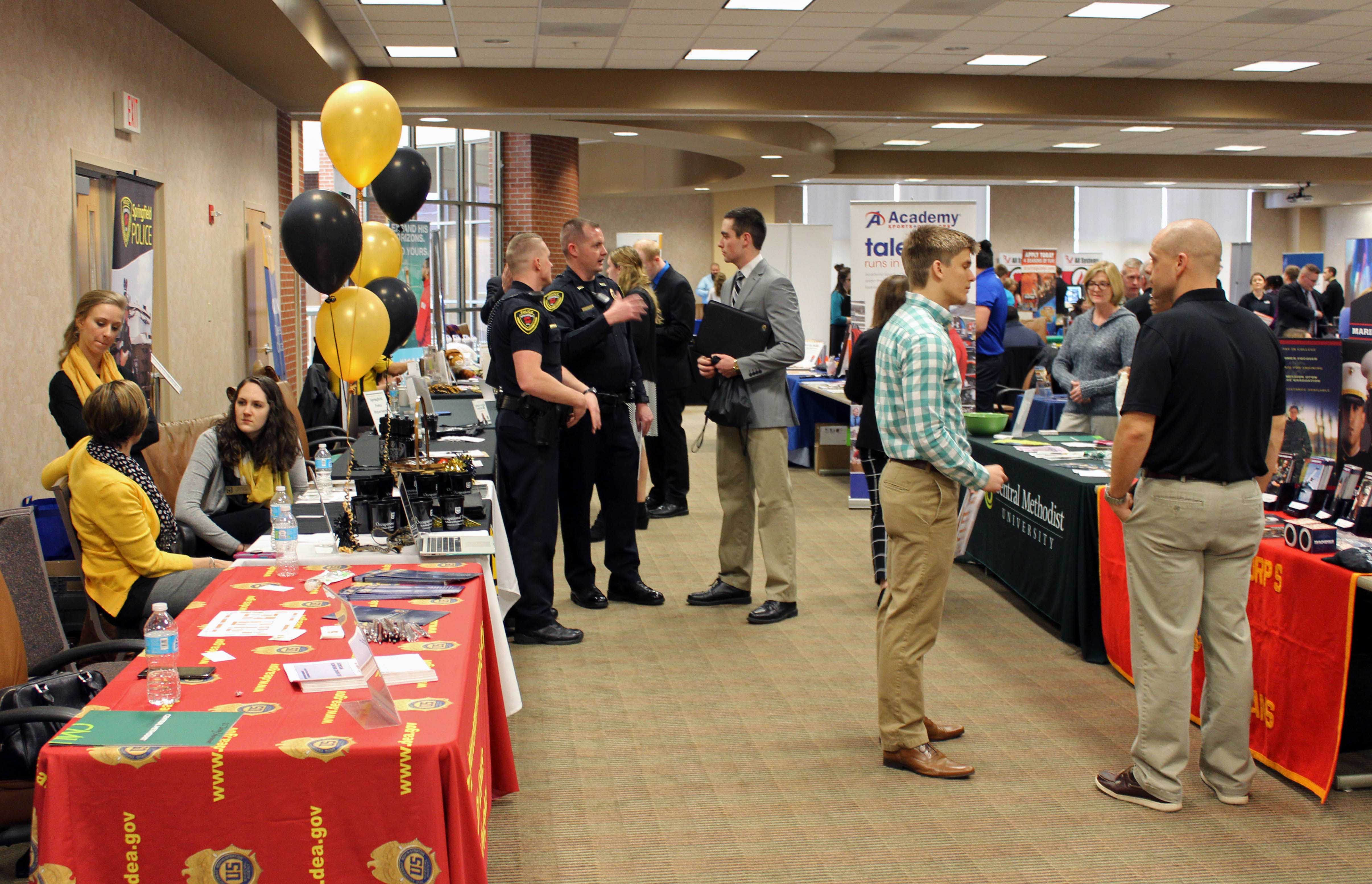 Central's Career Development Center will host its annual Career Expo on Thursday, Feb. 28 from 10 a.m. to 1 p.m. on the fourth floor of the Inman Student and Community Center at the Fayette campus.

This event offers employers and recruiters an opportunity to meet face-to-face with students with a liberal arts background. Employers will be able to introduce and showcase their organizations to prepared, organized, serious students seeking full-time employment, summer jobs, internships, and graduate/professional school information.

In addition to CMU students, Central also have invited students from other area colleges including Stephens College, Columbia College, Lincoln University, William Woods University, and Westminster College.

For employers wishing to participate, each booth is $100 and includes a six-foot table and two tickets to a networking luncheon following the Expo. Registration can be made through Handshake.

For questions or additional information, contact CMU's Career Development Center at career@centralmethodist.edu or 660-248-6986.