Barber, Jackson Join CGES Admissions
New admissions/registration assistant, admissions specialist
July 25, 2018
By MAGGIE GEBHARDT / mgebhardt@centralmethodist.edu
Central Methodist University's College of Graduate and Extended Studies (CGES) Admissions Department has recently welcomed two new members to its team.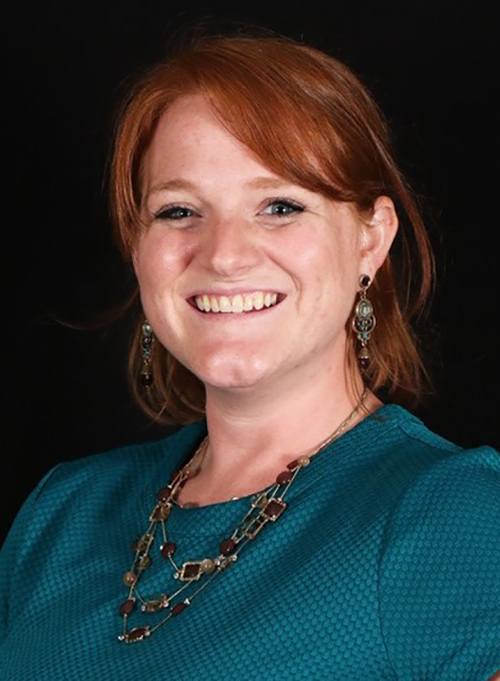 Caryn Jackson, a Central alumna from Fulton, has taken on the role of CGES admissions specialist. In this position, she assists with processing incoming admission documentation, and communicates to CGES staff and CMU students.
Before joining CGES Admissions, Jackson began Color Guard instruction for CMU in 2015. She has an extensive background in leadership, volunteerism, and also in the classroom. She was a substitute teacher at both Glasgow Elementary in Glasgow, Mo., and New Franklin Elementary in New Franklin, Mo.
"I'm excited to bring Ms. Caryn Jackson to the team," said Aimee Sage, director of Admissions for CGES. "As an alumna of the traditional campus, she has a deep love and commitment to CMU, and is very passionate about quickly and efficiently serving our prospective students."

Jackson received a Bachelor of Science in Biology and a Bachelor of Arts in Spanish from CMU in 2013.
Annie Barber, from Shawnee, Kansas, who also attended Central, is the new admissions/registration assistant. In her role, she processes incoming transcripts and files pre-transcript coursework.
Her professional background includes being an employee and assistant manager at Casey's General Store in Kansas City, Overland Park, and then Fayette, before becoming part of the kitchen staff for Fresh Ideas in Columbia.
"Annie brings a wealth of relatable data-entry and customer service experience to CMU, and I'm thrilled to bring her on-board with our team," Sage said. "Her work ethic and eye for detail will serve her well in her role here."