O'Sullivan Hired As Admissions Rep
Will Focus On Bringing Fine Arts Students To Central
July 10, 2019
By MAGGIE GEBHARDT / mgebhardt@centralmethodist.edu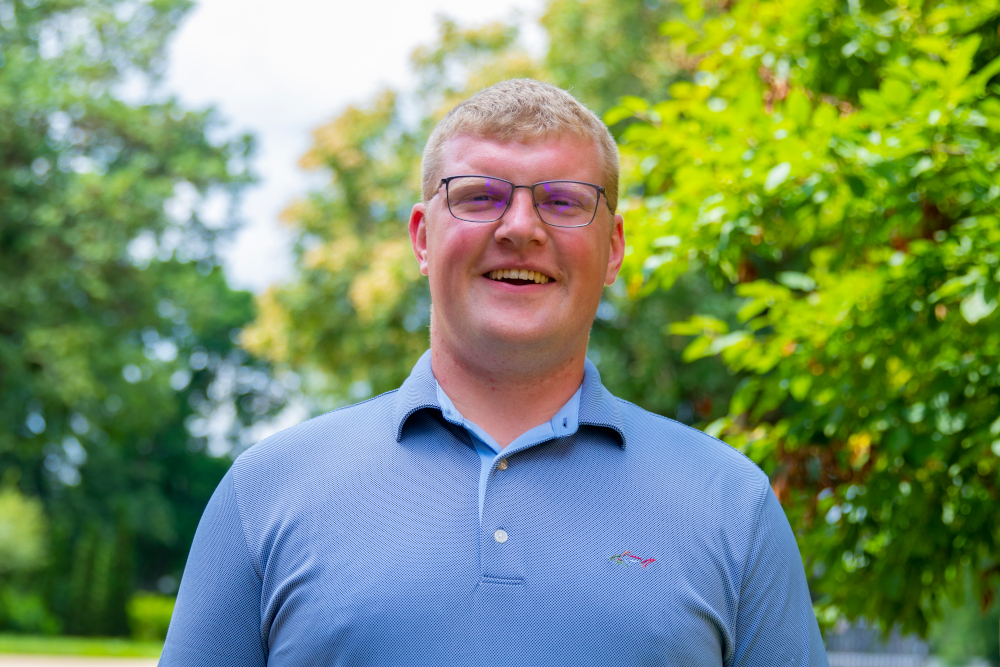 With an extensive background in music and a passion for higher education, Timothy O'Sullivan will undoubtedly excel as an admissions representative for Central Methodist University.
O'Sullivan, from Columbia, was recently hired for the role at CMU, and will recruit prospective students within an assigned territory with a special focus on fine arts students. He will regularly communicate with these students and their families, develop relationships with various high school representatives, and spend time traveling to college fairs and other special events.
"The opportunity to be associated with an institution like Central Methodist University truly excites me for a number of reasons," O'Sullivan said. "Working with CMU students, faculty, and staff (especially those interested in the arts), engaging with music education faculty and staff, representing the institution, and continuing my post-graduate education all seem to align well."
O'Sullivan also takes pride in the fact that his fiance's great-grandfather, Bill Wright, from Salisbury, was active in the arts at then-Central Methodist College.
"Our family has shown me a number of photos of him during his time at Central Methodist," O'Sullivan said.
A recent graduate from the University of Missouri, O'Sullivan received a Bachelor of Science in Music (brass performance). He was a member of the marching band there, and served as drum major, section leader, and a committee chairman. He serves in the Missouri Army National Guard as an E-4 Specialist and is a graduate of the United States Army School of Music with a C-1 Advanced Musicianship designation.
O'Sullivan received great leadership experience from the United States Army's 135th Army Band as a tuba section leader, ensuring performance material met standards of Army music and was uniform across his section. He was also a platoon leader in Basic Combat Training, acting as the peer-leader for a 55-man platoon.
Additionally, he worked in the University of Missouri's Veterans Center, providing support to student veterans since 2017. He was also a manager at a local food and drink establishment.