Jessica Teter Begins As Billing Specialist
Coordinates Billing Processes For College of Liberal Arts And Sciences
July 16, 2019
By MAGGIE GEBHARDT / mgebhardt@centralmethodist.edu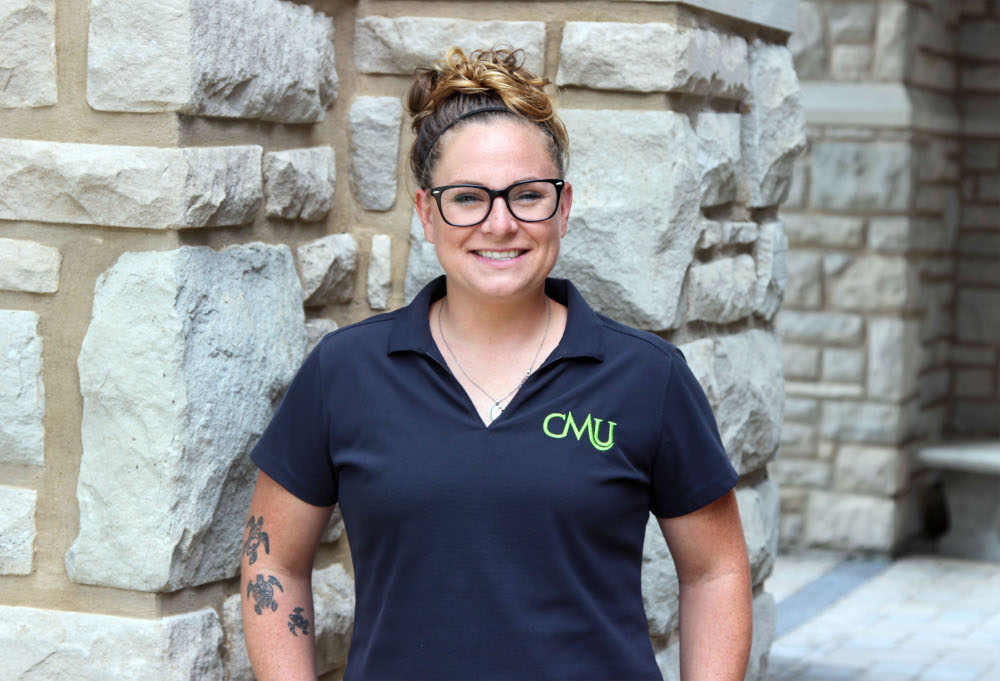 Jessica Teter, from Salisbury, Mo., has been hired as a College of Liberal Arts and Sciences (CLAS) billing specialist for Central Methodist University. Her first day at the University was Monday, July 8.
In her new role, Teter coordinates billing processes for programs at the Fayette campus, with some of her responsibilities including processing third party paperwork and invoicing, assisting students and parents with billing questions, printing and mailing student billing statements, processing student refunds, providing transcript verification, and more.
"I am extremely excited to start this new chapter in my life with CMU," Teter said. "The staff and atmosphere are absolutely inspiring, and I can't wait to create greatness here."
Prior to accepting the billing specialist position, Teter was a support manager for Orscheln Farm and Home in Salisbury. There, she provided customer service, handled payments and balances, and supervised other employees along with other management responsibilities.
Before her time at Orscheln Farm and Home, Teter was a dispatcher for Chariton County E 911 in Keytesville, Mo., where she dispatched law enforcement, medical, or fire services in accordance with calls, and logged and collected data for each call. She also has a few years of experience with the United States Postal Service and other positions that involved a significant amount of customer service.
Teter studied criminal justice administration at Columbia College in Columbia, Mo., and early childhood education at Lincoln University in Jefferson City, Mo. She is married, has three children, and currently lives in Salisbury.