Franklin Becomes New Library User Engagement Specialist
Supervises Library Activity, Manages Work Study Students
July 15, 2019
By MAGGIE GEBHARDT / mgebhardt@centralmethodist.edu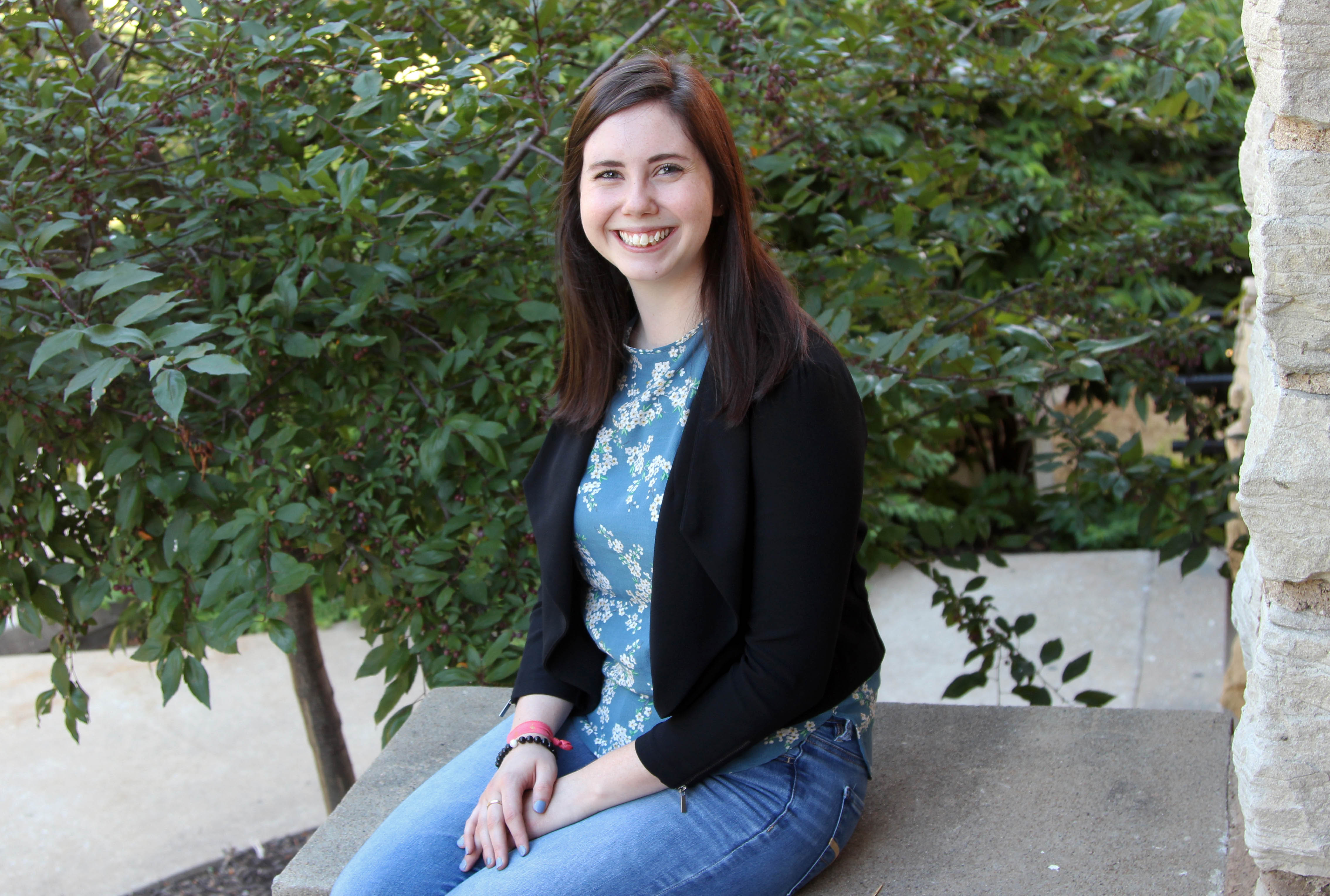 After graduating from Central Methodist University in 2017, Danielle Mae Franklin, from Odessa, Mo., has made her way back to her alma mater.
Franklin recently accepted the position of library user engagement specialist at CMU's Smiley Memorial Library. In this role, she is responsible for supervising all library activity during the evening hours. She also manages, hires, and schedules work for typically between eight to 12 work study students per year, all while maintaining the library's social media presence and evening events.
After earning a Bachelor of Arts in English from Central, Franklin completed a year of service as a City Year AmeriCorps Member (ACM) for City Year Kansas City before she was offered a job as a teacher for Duncan Academy East Day Care in Oak Grove. From there, she went on to be a reporter for The Missouri Times Clayton Edition, holding that position until she decided to return to Central Methodist.
While a student at Central from 2013-2017, Franklin served as a student resource assistant under the Career Development Center, helping plan and coordinate events, creating digital and print campus advertisement, assisting students and alumni with resume and cover letter design, and much more.
Now, after making her way out into the real world and returning to a familiar environment, Franklin is excited to pass on her positive Central experiences to new students, helping guide and motivate them as they chase their own dreams.
"As a student, Central gave me a true place to call home with faculty and staff who genuinely cared about my well-being and education," Franklin said. "I am so blessed to be able to return in this new capacity to provide current and incoming students the same sense of encouragement."