Nomads Staying In RVs On Campus, Volunteering
Every Summer A Group Of United Methodists Step Up To Help Out
May 22, 2019
By MAGGIE GEBHARDT / mgebhardt@centralmethodist.edu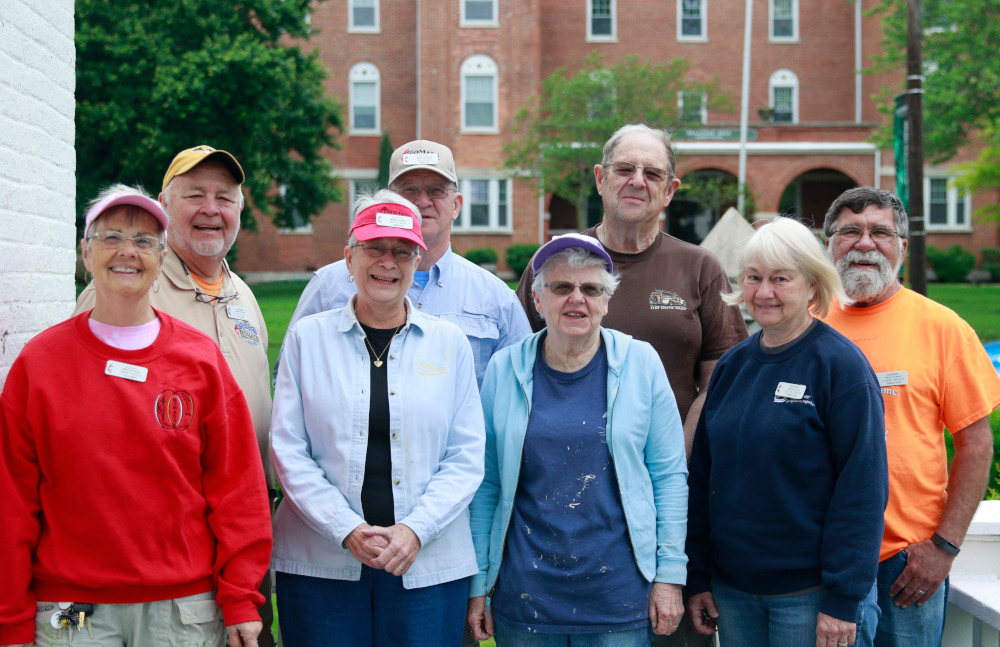 Temporarily living in RVs parked near the Central Methodist University campus is a group of Nomads who have traveled to Fayette to simply volunteer their time and efforts.
Each summer, CMU welcomes a group of United Methodists called the Nomads, who visit campus for a few weeks of volunteer work. The Nomads are part of the General Board of Global Ministries of the United Methodist Church.
"The Nomads are a very strong faith-based group traveling the country, spreading God's message, and lending a helping hand by supporting the mission of the United Methodist Church," said Derry Wiswall, director of Plant Operations at CMU. "They have done so much for Central over the years in just the short three weeks they are here each summer. It's truly amazing to watch this group work and see how much they can accomplish from start to finish. We are so grateful to have them on campus each summer."
The volunteers on campus this summer are Bill and Marti Koch from Sioux Falls, S.D. (home church: Cameron UMC in Cameron, Mo.); Jay and Beth Hicks from Richmond, Mo. (home church: Richmond United Methodist Church in Richmond, Mo.); Paul and Shirley Hope from Ottumwa, Iowa (home church: Wesley United Methodist Church in Ottumwa, Iowa); and Larry and Gloria Moyer from Dover, Pa. (home church: Starview United Church of Christ in Mount Wolf, Pa.).
Their work around campus has consisted of helping out with cleanup at CMU's Commencement ceremony; ceiling and wall repairs, painting, repair work and paint on the front porch, and fixing furniture in Givens Hall; preparing for new bathrooms soon to come in Holt Residence Hall; and painting in McMurry Residence Hall.
"It gives us a purpose for our retirement, and we do it because it's very fulfilling, we like to help people, and we love the people we meet," Bill Koch said.
The group does all of their work for free in the spirit of the church. Soon, they will head off in their RVs on new assignments. Some may even return to Central for more volunteer work next summer.