Annual Music Fest
Students got a preview of contests to come
March 14, 2018
By CATHY THOGMORTON / cthogmor@centralmethodist.edu
The Swinney Conservatory of Music at Central Methodist University in Fayette held its annual Music Fest on March 2.
The fest spread across the entire campus and featured some 2,500 students from Missouri middle and high schools for competition in band, choir, brass, woodwind, percussion, strings, piano, and vocal solos and ensembles. In all, 900 events were held for the students.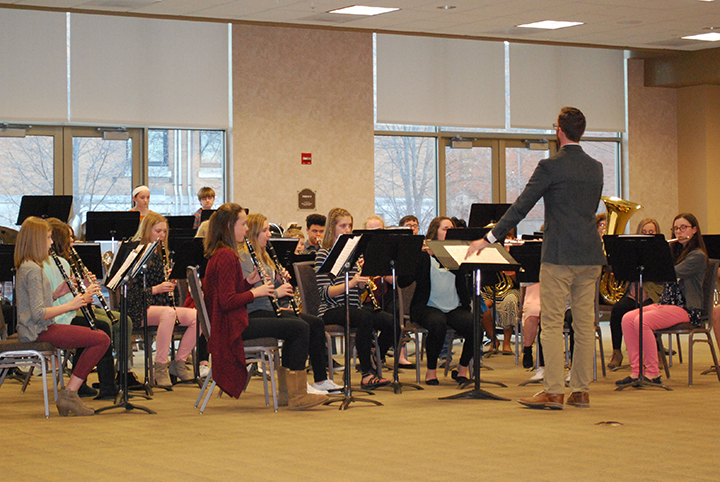 The focus of the Music Fest is to prepare upper class students for upcoming district and state competitions and to improve their skills in advance. It also provides initial experience in competitive music for 6th graders and other middle school students.
Students are rated I for excellent work, down through III or IV for those needing considerable more work on their pieces.
Central releases the categories and all students who receive a I or II. Schools and students near this newspaper who participated and rated a I or II are listed below. The entire list can be found on here.